Our Team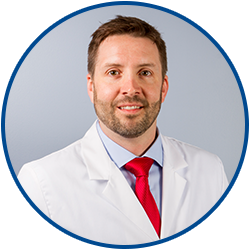 Ryan Spill
CP/L
Ryan has been in the prosthetics industry since 1999. Ryan received his bachelor of science degree in Health Sciences from Lock Haven University and his Prosthetic Certificate from California State University at Dominguez Hills. He was certified by the American Board for Certification in Orthotics and Prosthetics in 2003, and completed his prosthetics residency at RJ Rosenberg Orthopedic Lab. Since then, Ryan has taken care of patients at Moss Rehabilitation and Walter Reed Army Medical Center. Ryan was a clinical representative for Motion Control, in which he provided training to prosthetists worldwide. Ryan also travels to Haiti to provide volunteer upper and lower limb prosthetic services for the residents of Port de Paix and the surrounding community with a team of PTs, OTs, and nurse practitioners.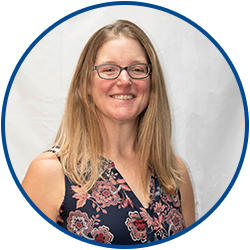 Katie Johnson
MS, CPO/L
Katie Johnson is a licensed certified prosthetist/orthotist who covers all aspects of care for both upper and lower extremity patients. Katie earned her certificates in orthotics and prosthetics from Northwestern University; a Master of Science degree in biomedical engineering from the University of California; and a Bachelor of Science degree in mechanical and biomedical engineering from Tufts University. She is a member of the American Academy of Orthotists & Prosthetists (AAOP), Women in Orthotics & Prosthetics of AAOP, and is the lead member of the AAOP Publications Committee Literature Update Working Group.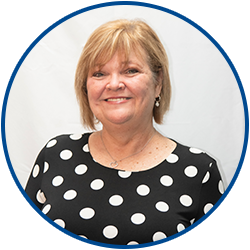 Tammy Franklin
CFm
Tammy Franklin, CFm, is a Certified Mastectomy Fitter and is the clinical director of Personal Symmetrics, which provides postmastectomy services to women who have had full or partial breast removal or reconstructive surgery. Tammy also is the office administrator and manages all aspects of RJROL's justifications, authorizations, and billing procedures. She attends continuing education for all new CMS policies and procedures. Tammy relocated from Centralia, Illinois, in 1984 and she joined RJROL shortly after. She has two children. She and her husband, Steve, enjoy music, dancing, movies, browsing antique markets, motorcycling, and spending time with their families.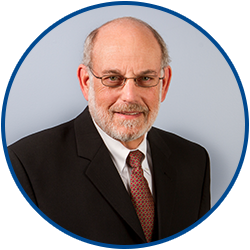 Richard J. Rosenberg
CPO/L – Founder
Richard has been a prosthetist for over 40 years and specializes in the design, fitting, and fabrication of advanced prosthetic devices. Richard received his formal education at Northwestern University and is a licensed practitioner by the Ohio Board of Orthotics, Prosthetics, and Pedorthics. He was certified by the American Board for Certification in Orthotics and Prosthetics (ABC) in 1969. Rich is a member, and past president, of the Ohio Orthotic and Prosthetic Association (OOPA).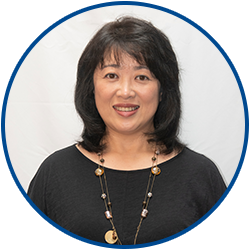 Keiko Wernicke
Anaplastologist
Keiko is a specialist in designing, fabricating and painting silicone prostheses. She has been at R.J. Rosenberg Orthopedic Lab since 2018 but has worked in this field for nine years. She is a member of the International Anaplastology Association and has completed studies at the Silicone Prosthetic Institute. She is a graduate of Mount St. Joseph College where she majored in Fine Art, with her specialty being Silicone Art. A native of Japan, Keiko enjoys gardening and family trips. She also speaks Japanese fluently. Her favorite place visited is the Hot Springs Resort in Japan.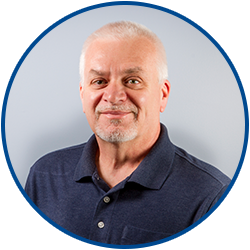 Robert Terry
Prosthetic Technician
Robert Terry, Prosthetic Technician, has been with RJROL since 1985. Bob has always had an interest in tactile work, and is an expert in fabrication techniques. Bob's skill set includes a focus on fabricating lightweight and robust prosthetic systems, and customizes each device to match a person's size and activity level. Bob is experienced in upper limb and lower limb prosthetic devices for the pediatric and adult populations. Originally from the Bridgetown neighborhood, Bob served in the U.S. Army from 1976-1979. He has three children and enjoys golf, horseshoes, and Cincinnati sports. His least favorite sports team is the Pittsburgh Steelers.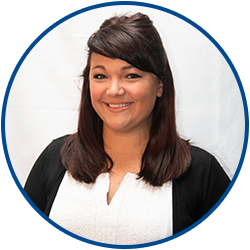 Kelsey Henschen
Office Administrator
Kelsey Henschen is the Office Administrator and Business Development Manager. Her responsibilities include scheduling, billing, communication between medical offices, and coordination of out-of-town patient visits. When not at work, she enjoys attending her children's sporting events, camping, hiking, movies, amusement parks, and family grill-outs. Of her job, Kelsey says: "The atmosphere here cannot be beat! We all truly enjoy our jobs and everyone that we are honored to work with. I am thankful to be a part of such a great team and proud of the work that we are doing."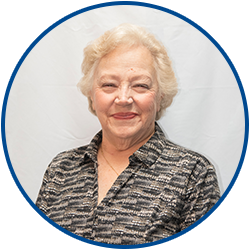 Linda Higgins
Administrative Assistant
Linda Higgins, Administrative Assistant, is involved in all administrative tasks for both RJROL and Personal Symmetrics. She has been on our staff since 2000 following her retirement from patient care at internal medicine and cardiology practices. Linda is active with her church and enjoys spending time with her family and volunteering with area children's programs. Linda resides in the St. Bernard neighborhood of Cincinnati. She has one son, Chris.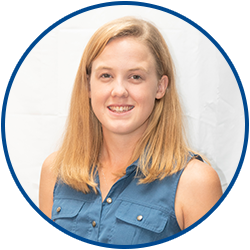 Denise Marie Rasche
Prosthetics Intern
Denise has worked at R. J. Rosenberg Orthopedic Lab for almost two years as a prosthetic intern. She is certified through JOBST Compression Institute as a compression fitter. Her responsibilities include measuring for compression garments, assisting with fabrication and pulling test sockets as well as stocking inventory and shipping and receiving. A native of Hamilton, Ohio, she is a graduate of Thomas More College with a Bachelor of Arts degree in biology. She enjoys hammocking, fishing, painting, reading, and kayaking. Of working at R. J. Rosenberg Orthopedic Lab, Denise says, "Every person truly works as a team for the benefit of the patients. It is also exhilarating to see our patients' success and the goals they achieve. This place really challenges your critical thinking skills to customize each prosthesis or a compression garment to suit the patient's needs."