Meet Our Patients
At R.J. Rosenberg Orthopedic Lab, patient satisfaction is of utmost importance to us. We are always inspired when patients overcome the challenges of losing a limb, and we are very honored when they share their experiences with us.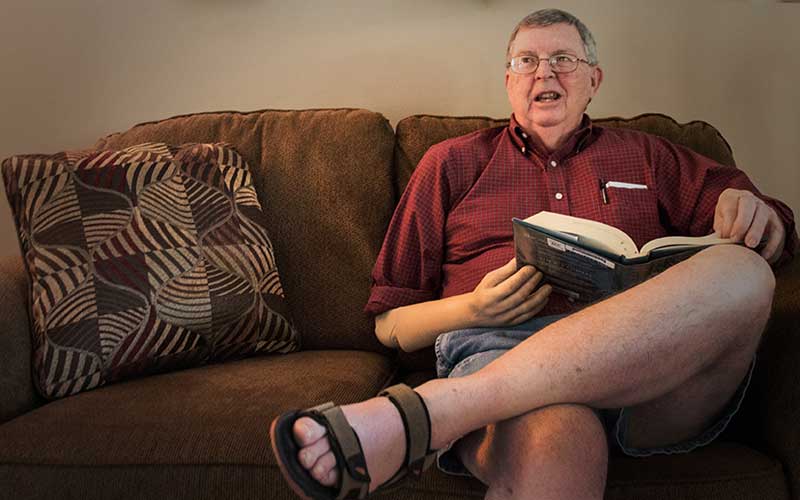 "(Patient care) has been outstanding. Rich Rosenberg takes a very personal interest in you. We even talk about the books that we read. The receptionist and the assistants are also very helpful and friendly. The response time to phone calls is excellent. When you go through something like I did, the trauma of losing an arm and the difficulty of it, it's good to have an organization like this. They're good at what they do, technically and from a professional point of view, but also they're good at the personal touch. I sometimes joke with them that I haven't seen them in a while and say that maybe I should come back, even when I don't need anything."
– Carl, Cincinnati, patient for 34 years.
"My overall experience has been wonderful. I've been with them for 31 years. In the beginning, I didn't know much about prosthetics or anyone that wore them; it was a whole new learning experience. Rich would weigh the pluses and minuses, he took the time and was very clear. There was a time when I had an issue with my myoelectric arm. Rich was out of town and the technician didn't know exactly what to do. So, I went in on a Saturday morning, they called Rich on vacation, and got me going again. What a wonderful caring service!"
– Lois, Cincinnati, patient for 31 years.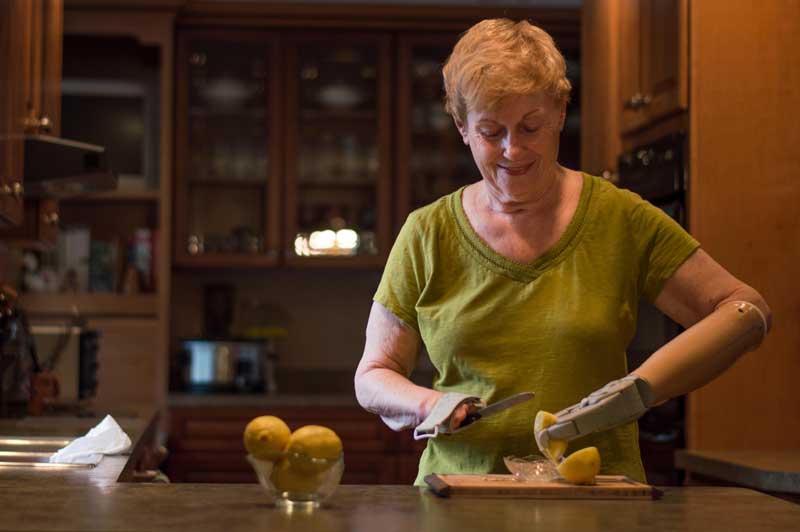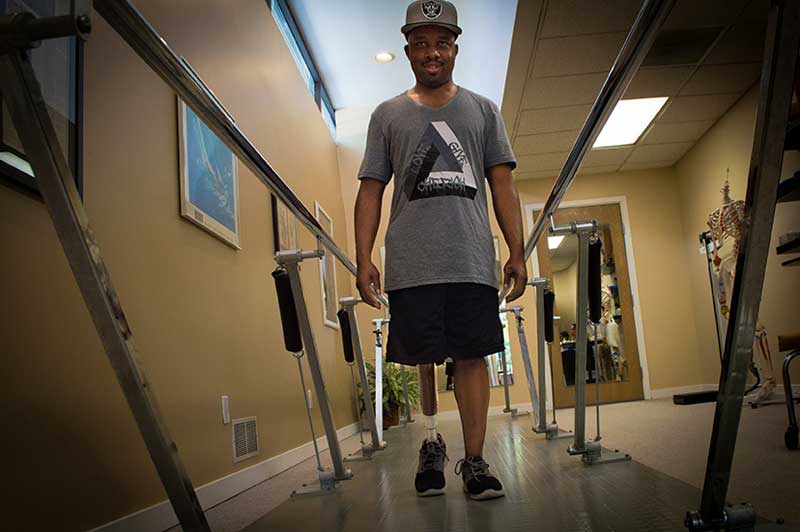 "Rich, Ryan, and all the staff have really helped me. I have established a relationship with all of them. They care and they try their best. They genuinely want to help you. They innovate and help you keep going. They give you new life."
– Reubin, Cincinnati, patient for more than 20 years.
"I have been totally satisfied with them. They are meticulous about how things are done and how it fits. They also ask for my input and try to accommodate the things that I ask for. They even talk to me about new technology and make me aware of those things, whether I attempt to try them or not. And the employees are great. They listen and care not only about my leg, but also about what's going on in my life. I've been with them for so long, they're like my friends."
– Jenita, Cincinnati, patient for more than 21 years.